As demand for quality hemp increases, A88Hemp™ responds.
Back in 2012, the Alkaline Water Company was born -- the last 8 years have brought tremendous growth to the Company. Headquartered in Scottsdale, Arizona, the Alkaline Water Company, Inc. is currently pursuing a national multi-channel, mass-market expansion strategy with a direct-to-warehouse model and co-packaging facilities that are strategically located 600 miles within 95% of the U.S. population. Alkaline88® Water has an innovative, state-of-the-art proprietary electrolysis process, which delivers perfect 8.8 pH balanced alkaline drinking water with simple ingredients, no chemicals, and much-needed electrolytes.
In 2018, The Alkaline Water Company became publicly traded. It was a huge milestone for the Company. Leading up to this momentous achievement, the Company was following a disciplined growth strategy that accelerated their momentum and ultimately brought great success to the brand. This upward trajectory brought the exciting announcement of the brand's expansion into the hemp space. With more brand awareness and opportunities in retailers than ever before, A88Hemp™ was born.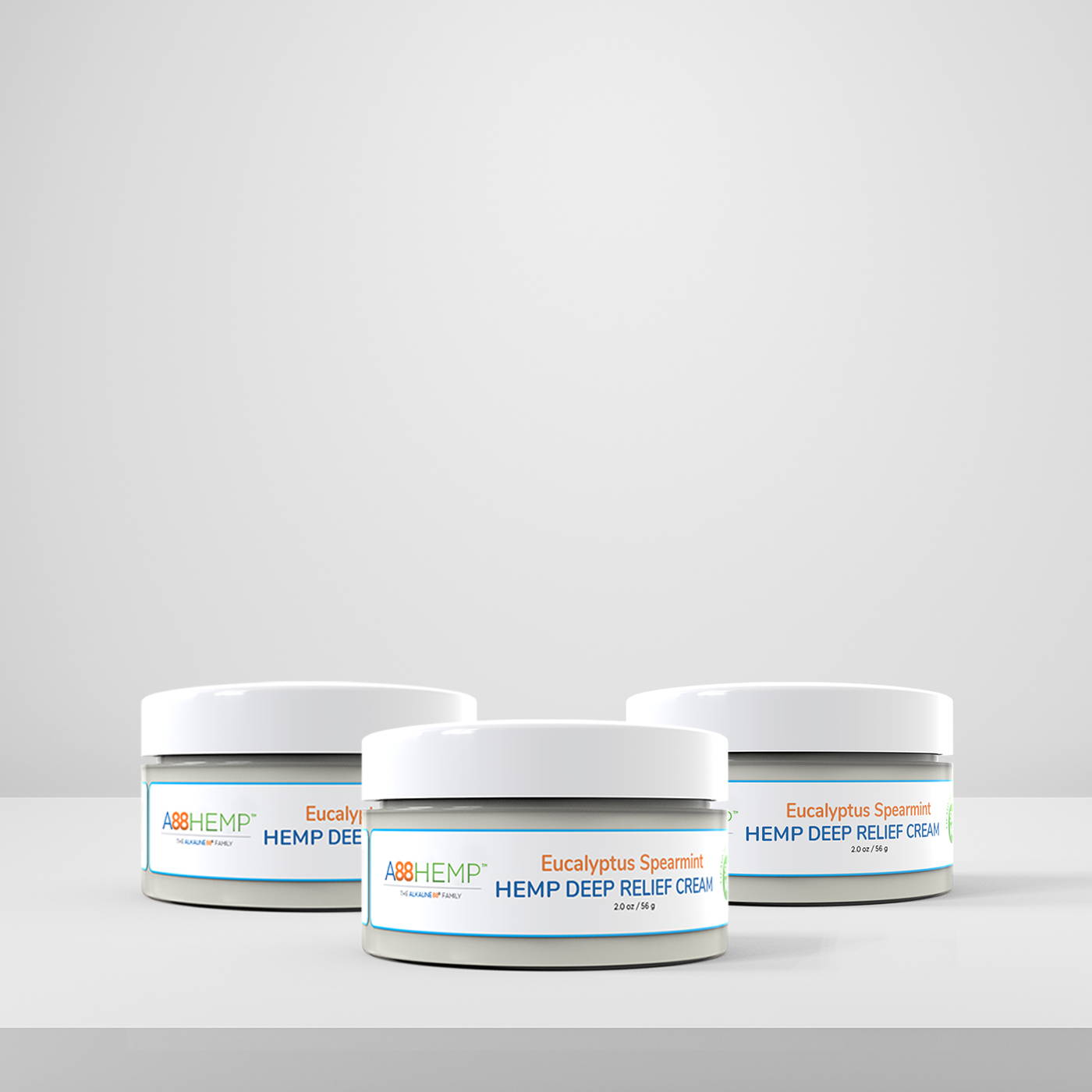 Taking on the endeavor of hemp was exciting for The Alkaline Water Company. Here, they found they could creatively integrate what they are already experts at - alkaline water, and enter a new but exciting space of topical hemp products. With the passing of the 2018 Farm Bill and an increasing buzz around hemp and its many benefits, the timing could not have been better. Even though hemp has faced scrutiny in the past, it seemed that the demand for research and an increase in quality products was even more present. The Company went to work finding the top of the line hemp sources, which were Farm Bill Compliant and worthy of partnership.

The Company selected Centuria Foods, a global leader in phytocannabinoid-rich hemp-derived ingredients for use in nutritional, pharmaceutical and wellness products. All of the hemp is sourced, lawfully grown, and processed within the United States.
With high-quality hemp from Centuria Foods, A88Hemp™ was able to formulate Premium hemp topical products including a Hydrating Lotion, Hand + Foot Cream, Essential Oil, Muscle Salve, Lip Balm, and Bath Salts. At the forefront of all product innovation is the mission to remain transparent with customers. When purchasing products from A88Hemp™, you can easily view the Certificate of Analysis which shares the dosage of hemp and ingredients. These certificates are done by third-party labs and are unique to each skew number.
As the hemp market continues to grow, A88Hemp™ intends to be leading the charge in innovation with ingestible products launching soon, and a line of unique hemp-infused water to follow. By using their already dominant national footprint and strong retailer relationships as a platform, the plan to enter new markets in flavored and hemp-infused alkaline water and other nutraceutical product lines.